Tibetan Bell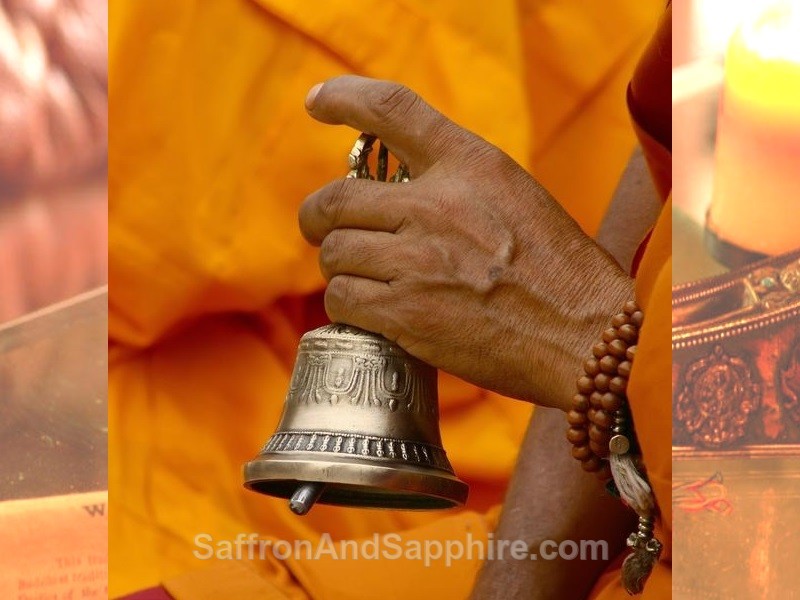 Tibetan Brass Bell - €17.99
Size Ø 8cm x (h) 15cm
Tibetan Bells
The hollow of the bell symbolizes the wisdom cognizing emptiness. The clapper represents the sound of emptiness. The eight lotus petals are the four mothers and four goddesses and the vase represents the vase containing the nectar of accomplishment (part of Tibetan Symbols)
The bells are used during meditation and other rituals.
A bell can be eight, twelve, sixteen, eighteen or twenty two finger-widths in height. Its base must be round, above which is a vase surmounted by the face of the goddess
Prajnaparamita.
Above these are a lotus, a moon disc and finally a
vajra
.
To view further images please click on the
link here