Spoken Words CDs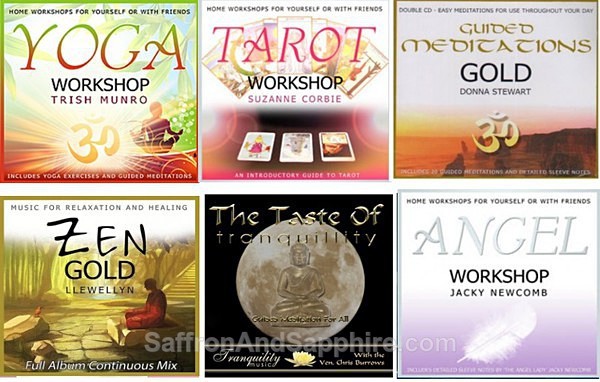 Spoken Words CDs Selection
YOGA WORKSHOP CD - €14.99
Trish Munro presents an innovative Yoga workshop that not only introduces beginners to yoga through simple exercises but also offers more advanced exercises and guided meditations for the more experienced.
TAROT WORKSHOP CD - €14.99
In this special double CD workshop, experienced tarot teacher Suzanne Corbie presents an introductory guide to learning the tarot. Beginners are encouraged to work with their own intuition and feelings
GUIDED MEDITATION GOLD CD - €14.99
This Double CD of 20 short themed meditations is appropriate for both the novice and also for the more experienced meditator to enjoy.
ZEN GOLD CD - €14.99
Zen Gold is deeply relaxing and healing music composed and performed by award winning artist Llewellyn. Ideal for meditation, healing, massage, reiki, yoga, tai chi or just relaxation and letting go of stress
TASTE OF TRANQUILITY CD - €14.99
Within this recording you will be guided through four Buddhist meditation techniques that Chris has been using and teaching to others for more than 30 years
ANGEL WORKSHOP CD - €14.99
Angel expert and best selling author Jacky Newcomb presents this special workshop CD which
enables you to learn more about the angels in your own home. Includes 4 separate meditations
| | |
| --- | --- |
| | |