Dorje or vajra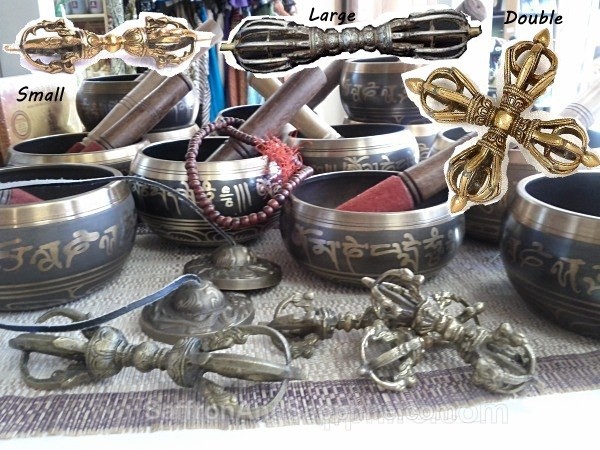 Dorje or Vajra
Tibetan Dorje of Vajra
The Vajra is a small Buddhist ritual object having five or nine prongs at each end, that bend inward to form a rounded enclosure. It symbolises the indestructible nature of the supreme truth.
Used with the
Tibetan Bell
, the vajra also symbolises compassion and the male, while the bell or
ghanta
symbolises wisdom and the female.
(source: AGNSW)
. In Mahayana Buddhism the term vajra relates to states of meditation known as
samadhi
.
Vajra is a Sanskrit name, it is translated into Tibetan with two words,
do
and
je (pronounced dorje)
. In the Indian Vedic literature, it is the sceptre of the god Indra, like a lightning bolt.
Small - 10cm x 3cm
Large - 16cm x 3.5cm
Double - 15cm x 5cm - OUT OF STOCK